Thanks for printing! Don't forget to come back to Zerorez Daytona for fresh content!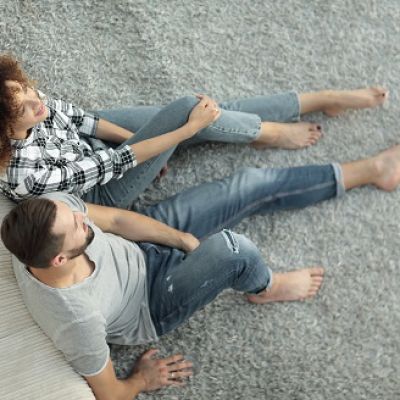 We're Open!

Zerorez is classified as an essential business since we help fight against the spread of germs and viruses through our unique cleaning. We can sanitize and apply disinfectant to living surfaces as well.

As residents of the Daytona - Volusia & Flagler Counties area, we are all experiencing unprecedented times. At Zerorez, we too are impacted, and can help with this challenge. Learn what the CDC recommends for cleaning your home and carpet.
Learn More
A Clean Home is a
Healthy Home.
Zerorez has been lab-tested and proven to clean at the highest levels possible. No other cleaning method out cleans Zerorez.

Our Commitment to you:
1. We will wear gloves and shoe covers in the home
2. We are disinfecting our equipment in between every job
3. We are exercising social distancing and adhering to CDC best practices regarding sick employees

We were extremely happy with the results of our tile that you cleaned. Looks & feels like new again. We will use you again & have already referred you to others.
~ Howard D.

The carpets look great and pet odors and stains are gone! The carpets feel great too. They aren't stiff because there is no residue.
~ Arthur F.
Zerorez and Competitor Carpet Cleaning Comparison Interactive Feature
Carpet Cleaned using Zerorez® Powered Water®
Carpet Cleaned using Detergents & Shampoos
1 Month
2 Months
3 Months
4 Months
5 Months
6 Months
Residue left behind by detergents and shampoos cause dirt to quickly accumulate over time.
What exactly is Powered Water®?
Play Video
Watch how Powered Water® is able to provide a better clean without the use of harsh chemicals or detergents.
Best Customer Service
House smelled fresh and clean , without the "soapy" smell ! Will be having them back to do the tile bathrooms , and the carpets in a few month . Best customer service I've experienced in Florida .
Anonymous
So Happy!
Zerorez did a great job at cleaning my two area rugs. I was so happy with Matt's work I had him do the tile floors all over the house as well. I definitely recommend Zerorez to do your floors. They are quick, professional and trustworthy.
Anonymous
Brand New
The gentlemen did an excellent job on my carpets and tile - they look brand new! The team were prompt, professional and even went out of their way to help me with some heavy lifting as I was moving in to my new home. Thank you Joe and Matt - you Rock!

Anonymous